The more museums you visit, the more you save
Florence is a city rich in history and art treasures; discover them with Firenzecard, the official pass of the city of Florence.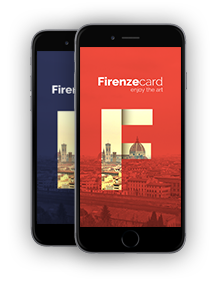 Purchase Firenzecard now and discover our museums (SERVICE TEMPORARILY SUSPENDED)
Purchase Firenzecard online now and receive your voucher via email to generate your Firenzecard in digital format on Firenzecard app or to pick up the card in physical format at one of the pick-up points in the city.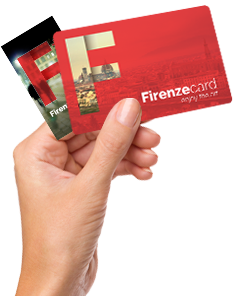 Purchase Firenzecard at our sales points (SERVICE TEMPORARILY SUSPENDED)
Firenzecard can be purchased at one of the sales points in the city. Its cost is the same if purchased online or at the sales point.
Firenzecard is valid for 72 hours from activation. It is activated at the first admission in one of the circuit museums and is absolutely independent from the purchase date.
In combination with Firenzecard you can purchase Firenzecard+.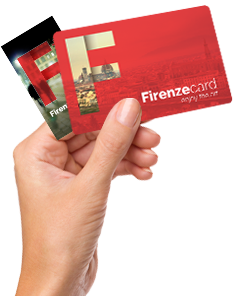 Collect your Firenzecard at our collection points (SERVICE TEMPORARILY SUSPENDED)
Print the voucher received by email after purchase.
Hand over the voucher and show a valid identity document to our staff.
Collect your cards.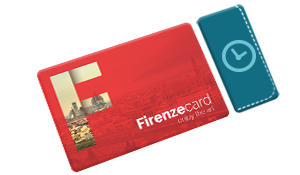 Extend your holiday with Restart (SERVICE TEMPORARILY SUSPENDED)
Activate the Restart option, available exclusively in digital version, and add 48 hours to your expired Firenzecard.
You can activate and use Restart within 12 months from purchasing your Firenzecard only if your Firenzecard is expired. You can use the Restart option only after installing Firenzecard app.